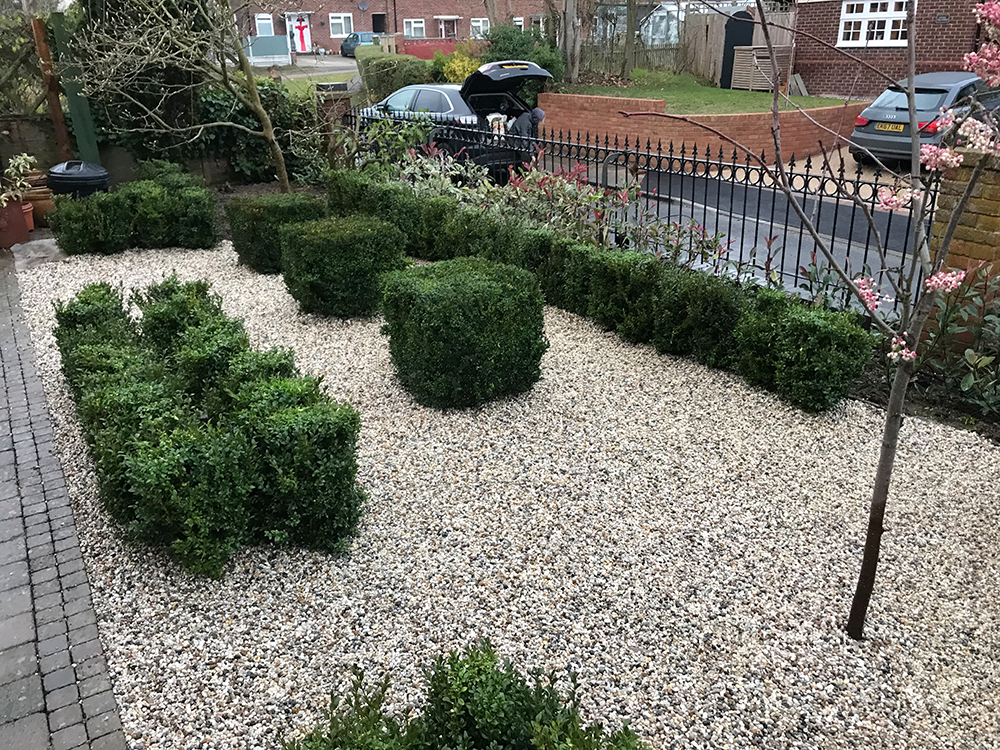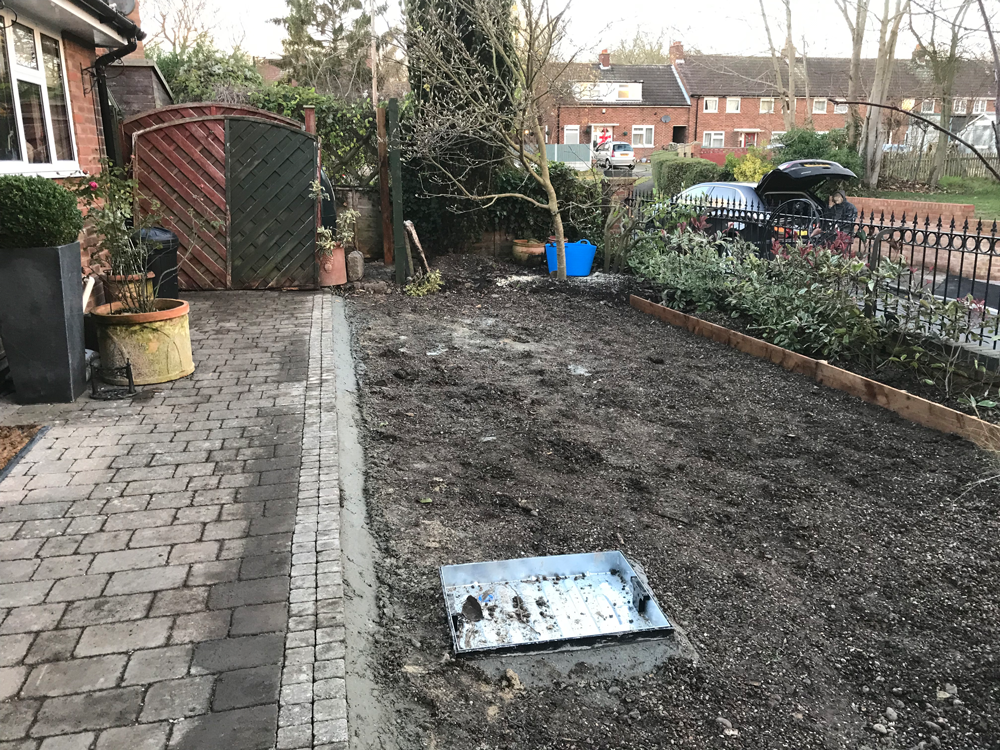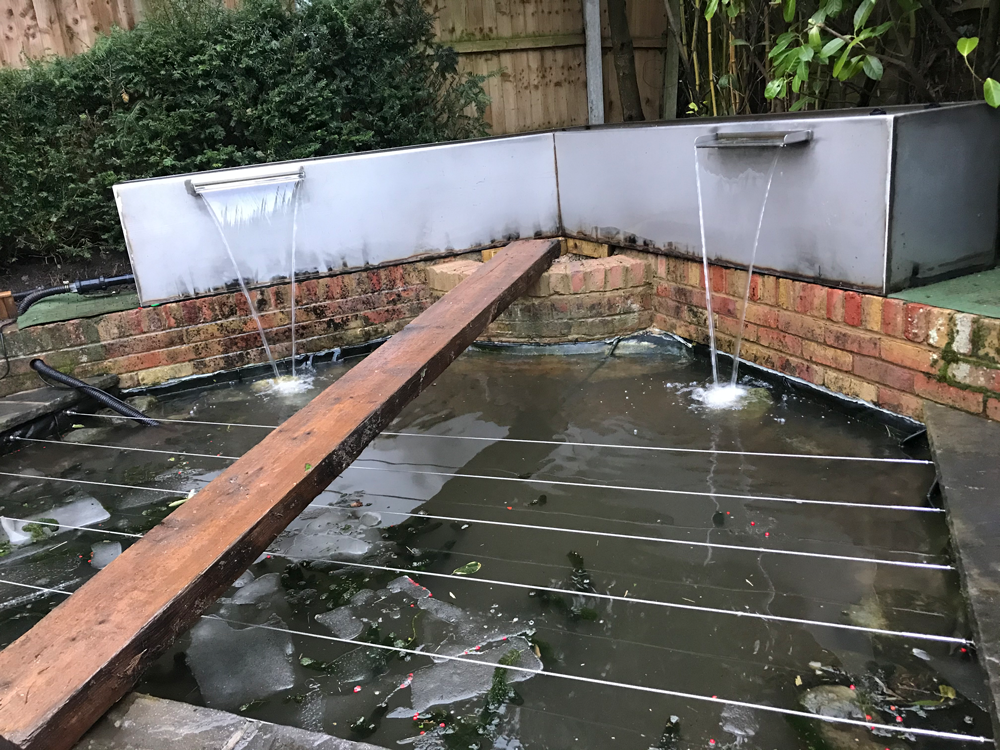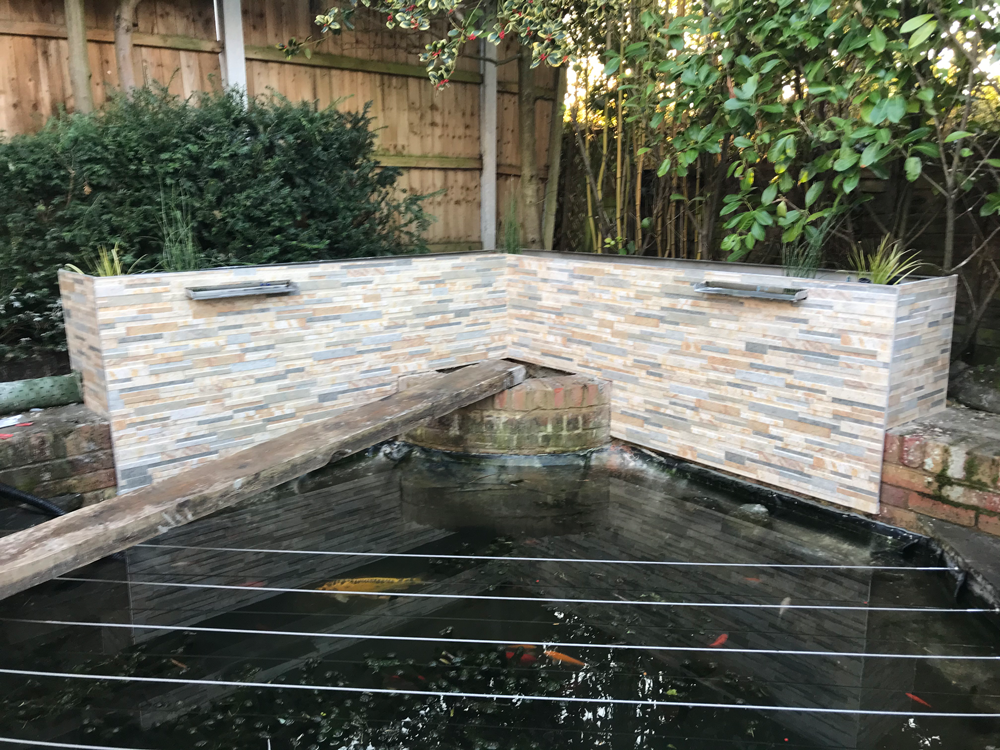 Pleshey Fern Cottage, Chelmsford Essex
A garden make over was required from our services that needed to simplify and beautify this property in the heart of Pleshey.  The garden design required box cubes, semi mature hedging, removal of ground elder and landscape repairs to the path. 
The clients also wanted to improve the water quality of their existing pond as the existing filtration system was difficult to manage and ineffective. We designed a stainless steel tank that we had fabricated and installed to the rear of the pond which was then clad.  This tank provides a natural filtration system through deep gravel, releasing the nitrogen rich waste from the fish which in turn feeds the plants in the gravel.  The water then pumps through and exits through the two blades and provides oxygen into the pond.  From brackish to crystal clear water within 24hrs the clients now see all of their fish and can see to the bottom of the pond.  This was supported with herbaceous planting and a range of bulbs on either side of the pond to compliment the patio area and draw the eye towards the pond.
Service: landscape garden design, 3D CAD, plant sourcing, construction details and woring drawings, fabrication sourcing, project management, landscape construction, plant sourcing and planting.