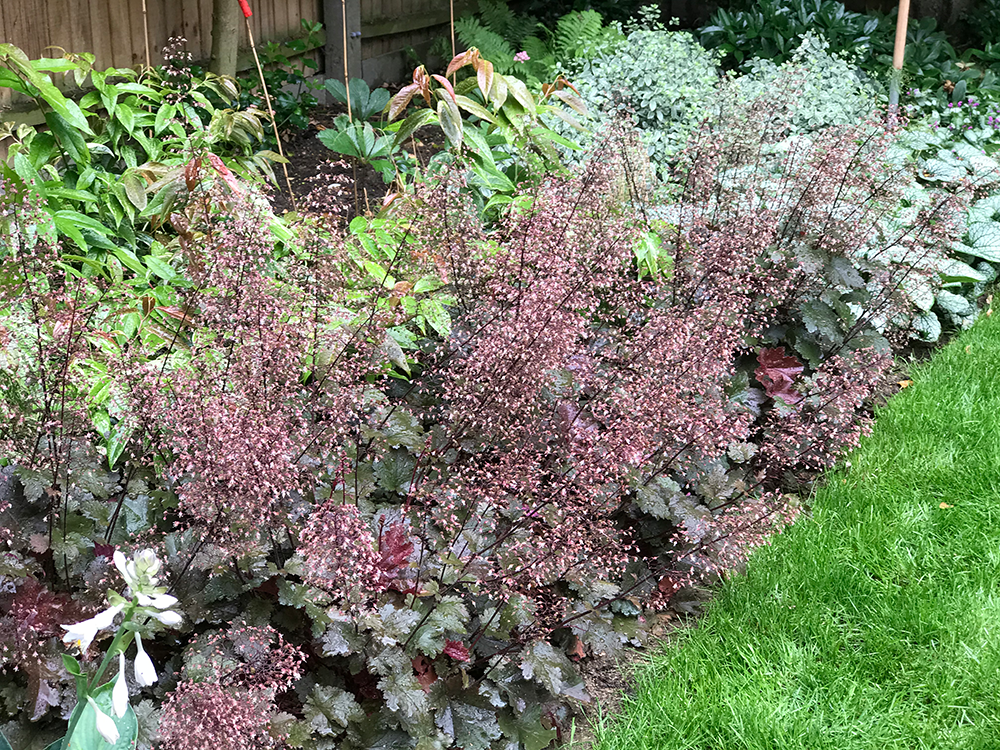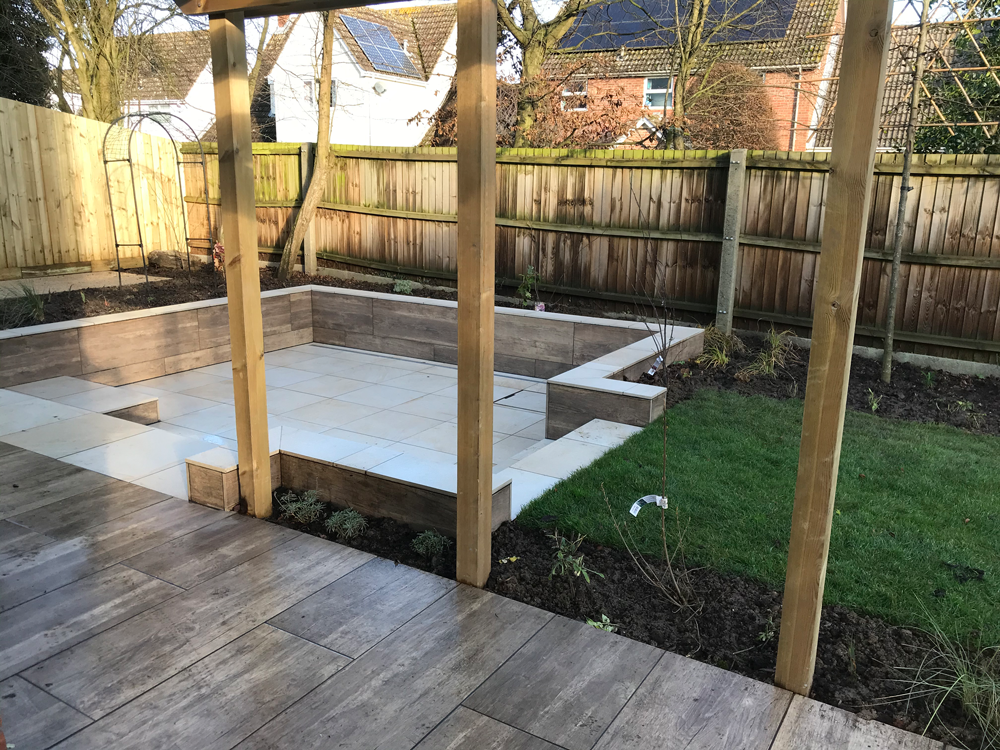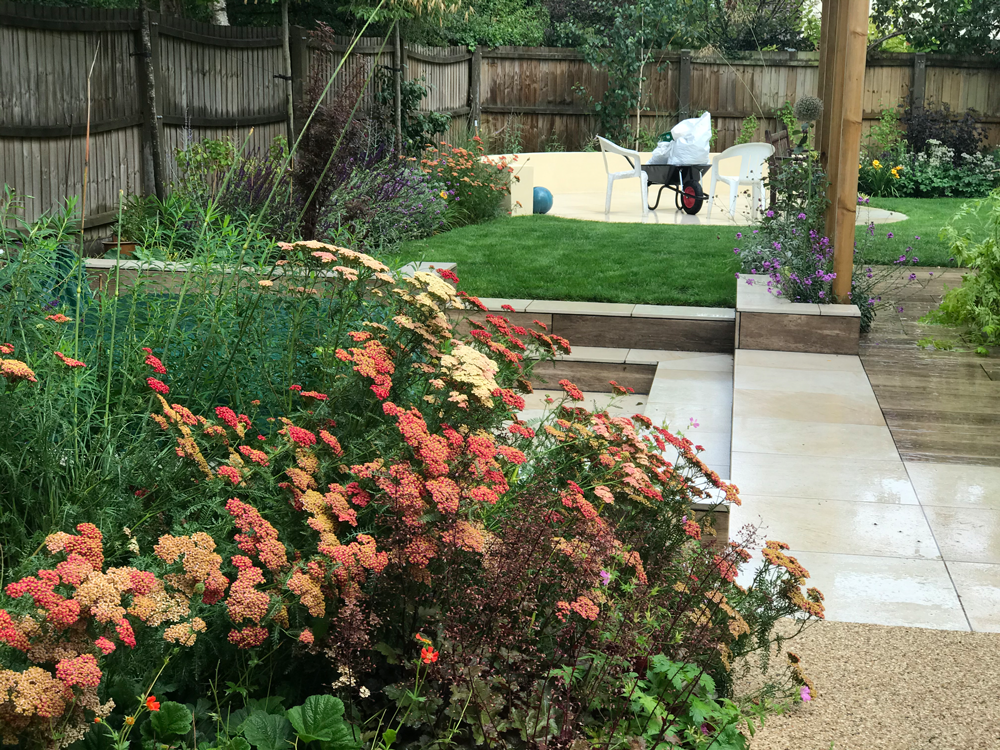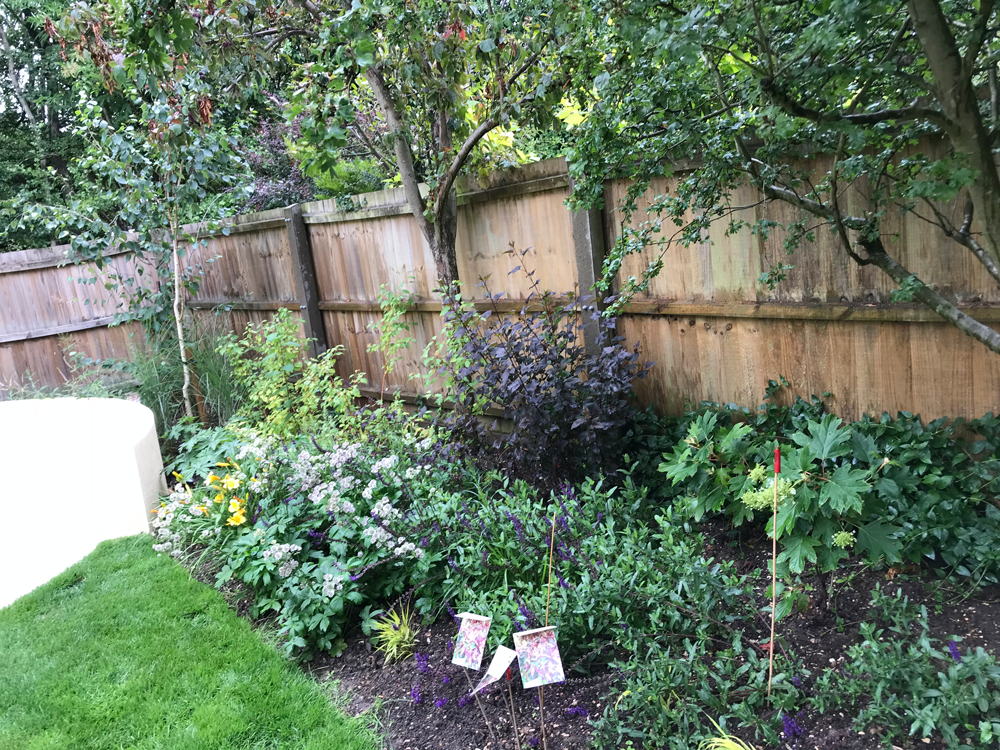 The project here required a link to an oriental theme but in keeping with the style of the property.  The garden design became focused on Japanese elements of a pergola, wood, circulation and crafted details along with planting that includes acers and jasmine.  These hint towards the theme, but the design worked within the areas sense of place and the style of the property.  Privacy and enclosure were required as well as screening of existing sheds and a utility area and a need for entertainment and seasonal interest in the borders.
The sunken garden is paved using stone and wood effect porcelain, the latter along the walls and the stone effect along the floor with a neat stainless-steel narrow drain to keep the area useable year-round.  The planting encloses the space and offers a retreat from the surroundings with long steps to act as overflow seating and the side's of the sunken area too provides further seating.  This space houses a corner sofa and BBQ for all entertainment and being set down low gives privacy from neighbours.
The planting design had to be pet proof as the clients had excitable and inquisitive dogs that like to run in to the borders.  The plants had to be hardy and resilient to this which has faired very well to date.  Within the garden design plan we included a round seating area with a seating wall to capture the morning and midday sun and there are other seating areas around the garden for more solitude contemplation.
Service: Garden design plans, Planting plans, construction details, project management, plant sourcing, planting.