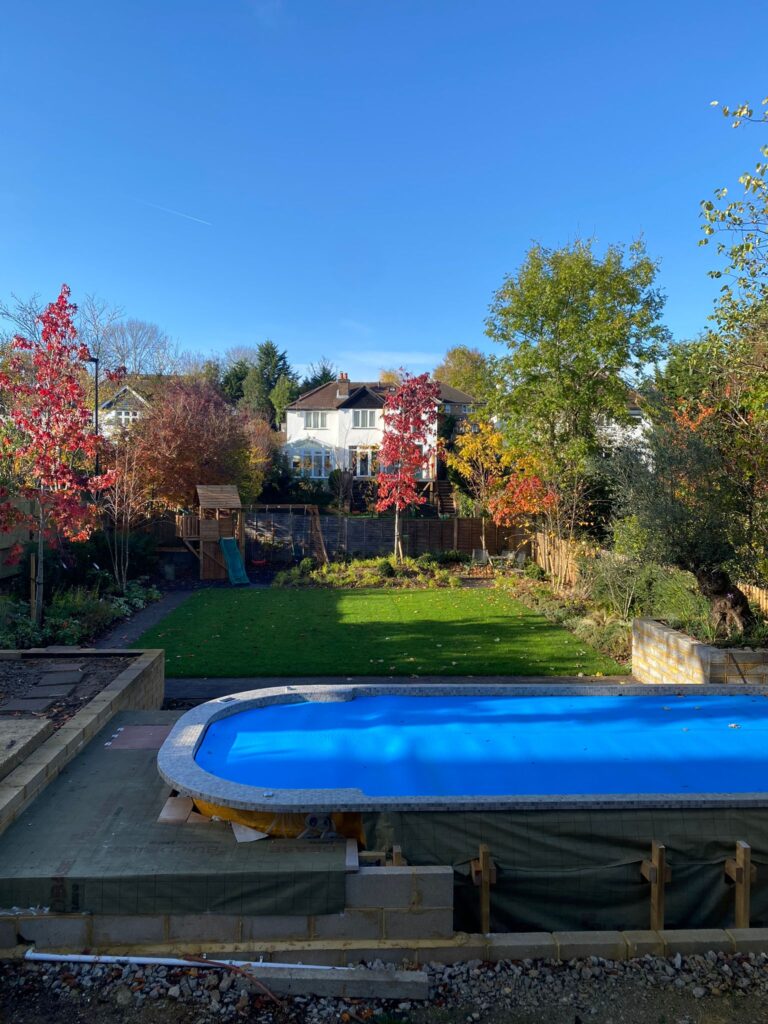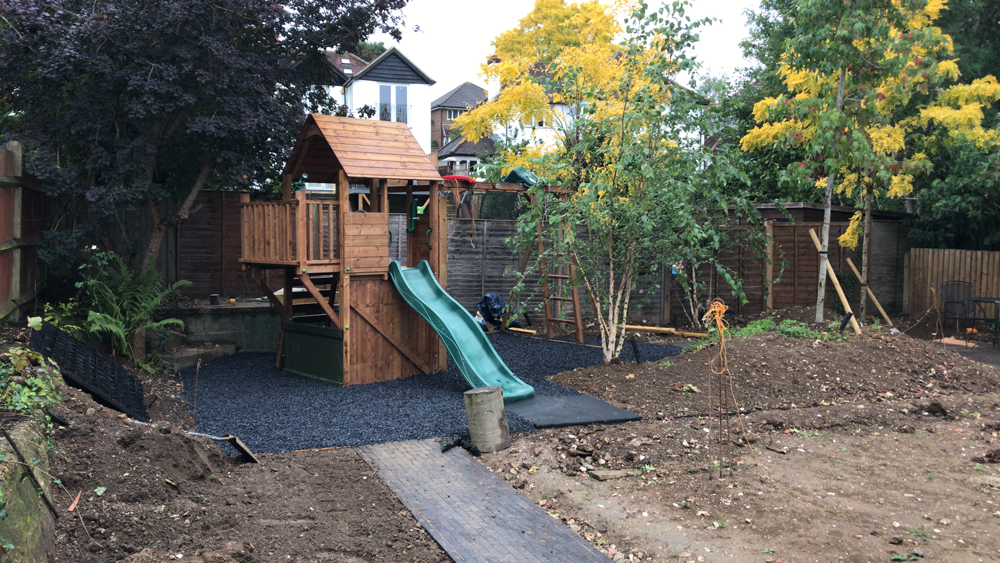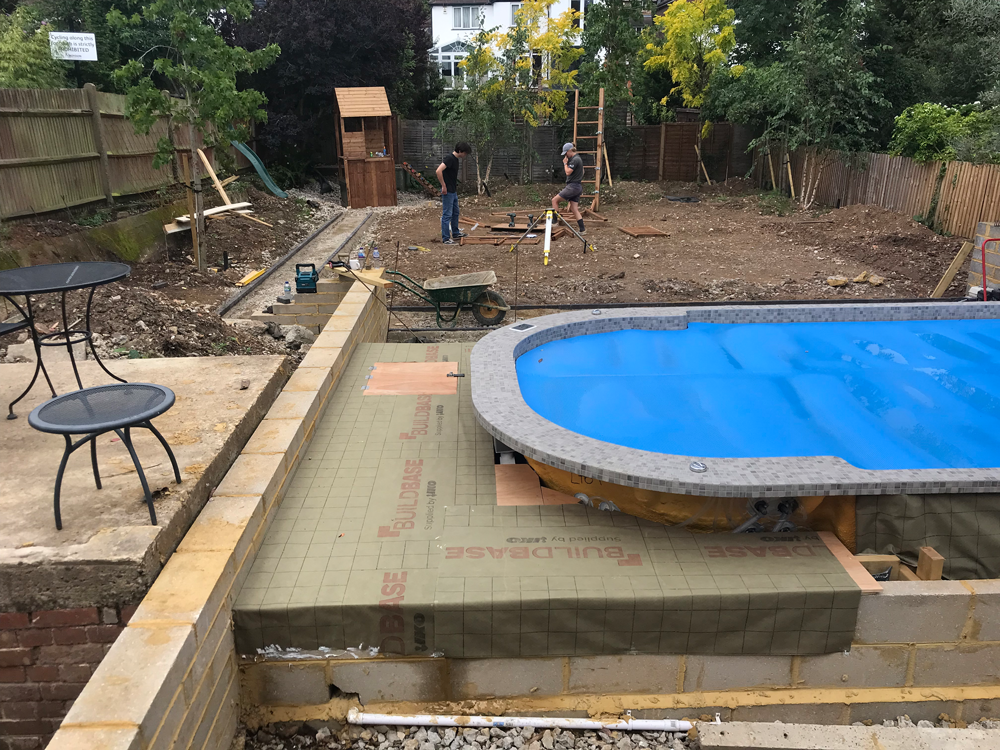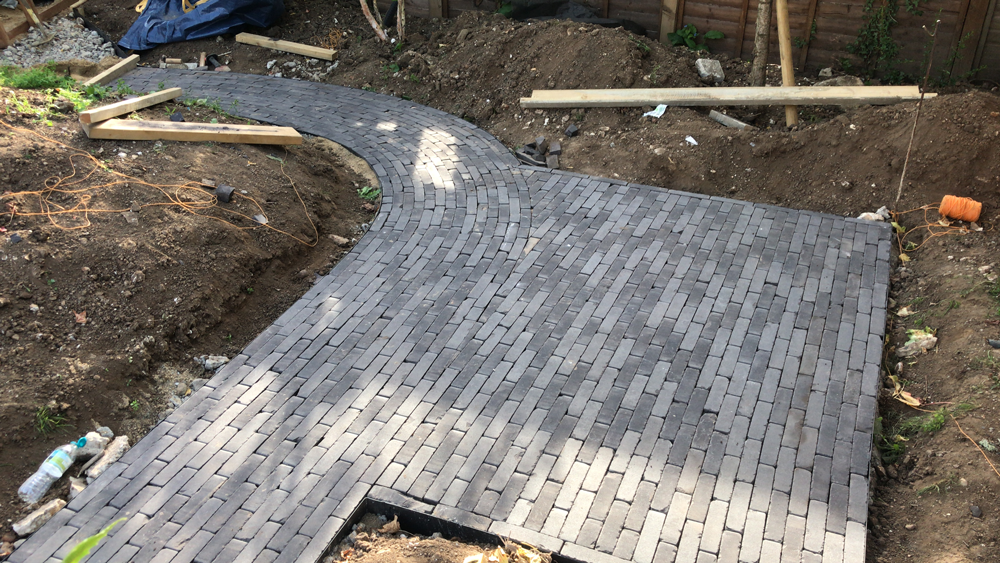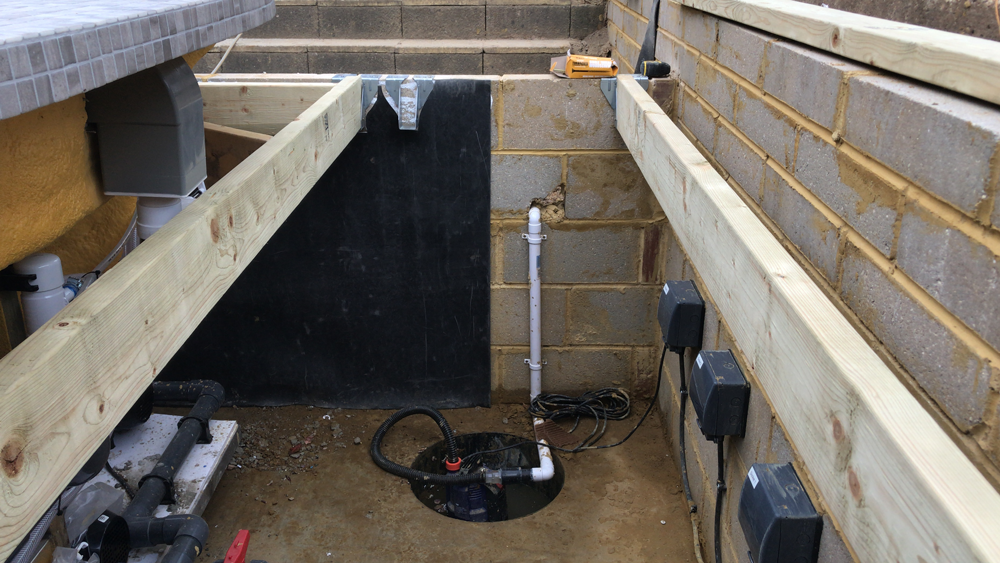 This project required a full make over for an existing garden space but had to include a swim spa and cooking facilities as the client enjoys the alfresco lifestyle and fitness.  The design process included three options which with close working with the clients a combination of two were compiled into this design.
The design led to the pool being above the existing ground level and to have composite decking surrounding it which then leads on to porcelain paving.  The paving flows from the rear of the house and to the side of the property where a Haven alfresco open sided building will house the kitchen and dining area.  This area will have seating and an outside wood burner for year-round use with pull down screens if required around the three sides of the structure.
A concealed hatch in the floor provides access to an existing air raid shelter now repurposed as a wine cellar that is insulated and secured to ensure a consistent regulated temperature.
The steps from the kitchen area lead down to the Chelmer brick slip path landscaped installed by Pebble with a dramatic olive tree raised in a planter and under planted.  A level lush lawn is retained with metal edging and takes you to the corner of the garden with a small intimate seating area to capture the morning sun to sit and have coffee under the Liquidamber umbrella trees.
A winding path leads under the canopies of the liquidamber, false acacia and multistem birch to the playground.  The rubber bark surface provides a clean safe play area that is quick drying after rain so that it can be used more frequently.  The rear platform houses a children's summer house and decked surface to extend the play area.
The borders are full of structural planting to provide seasonal interest, colour, structure and scent as well as screening from neighbours to enclose the space and provide privacy and a family sanctuary.
Service: Landscape garden design, Plant sourcing, contract documentation, landscape construction, project management, tendering, planting and fabrication.
"Pebble Design have been fantastic and I can't recommend them highly enough. Ben's designs were creative and inspired, easily surpassing what I could have imagined myself. Ben an Grace have been working hard in the garden and delivering high quality output with no corners cut. They are a pleasure to have around; very professional but also nice and chatty. Ben always takes the time to explain what he is up to and what he plans to complete that week, it has been fascinating to watch the garden evolve each week. I'm very pleased with their work and how the garden is progressing."