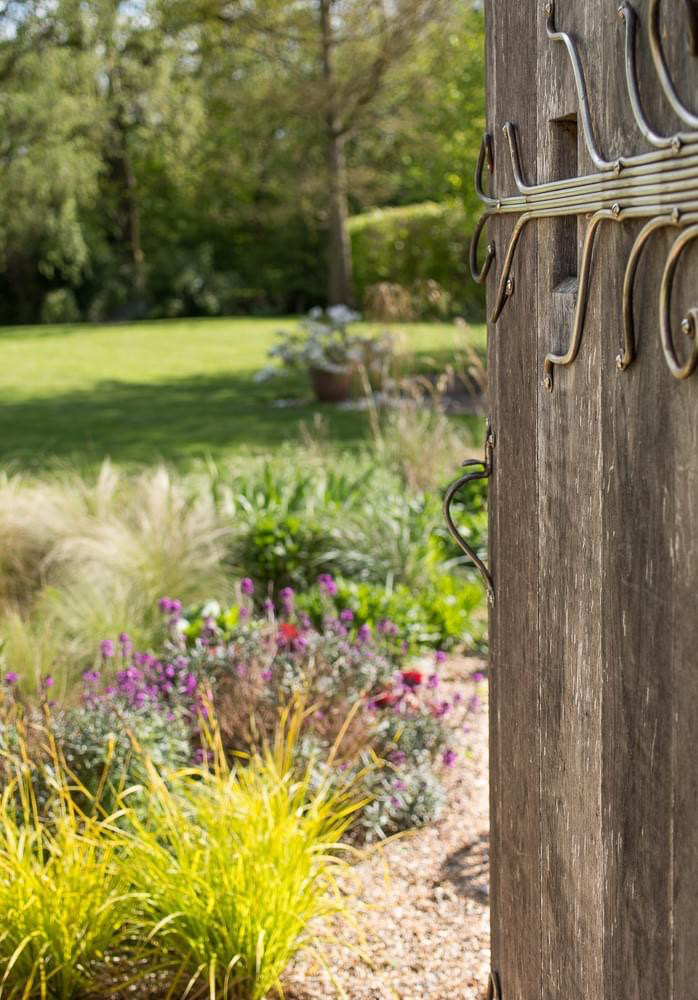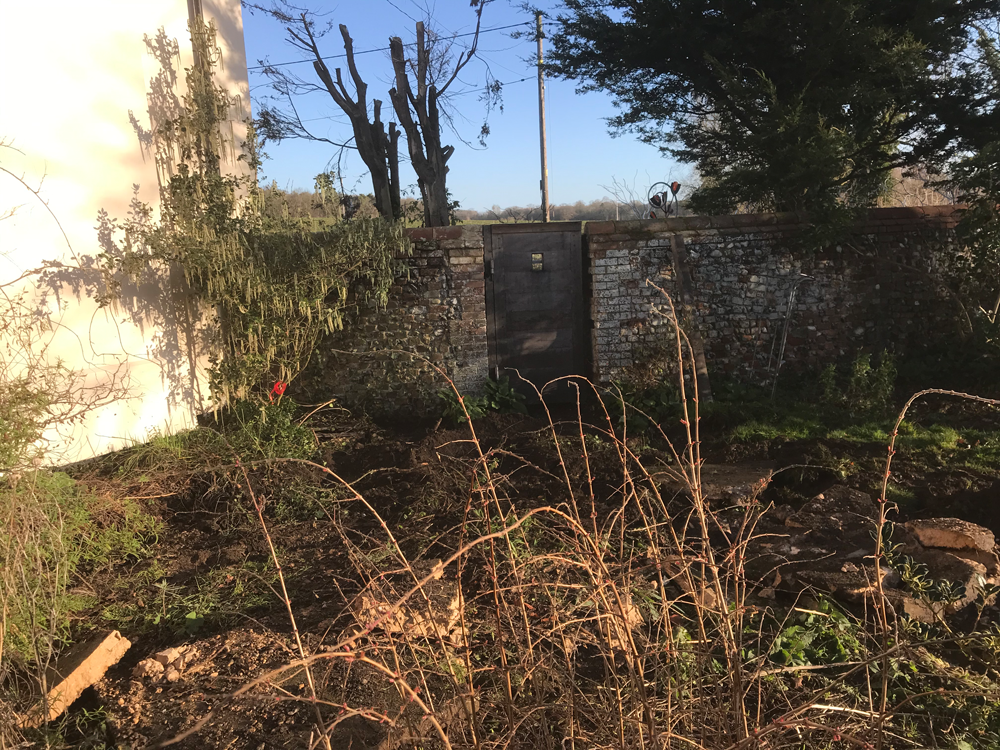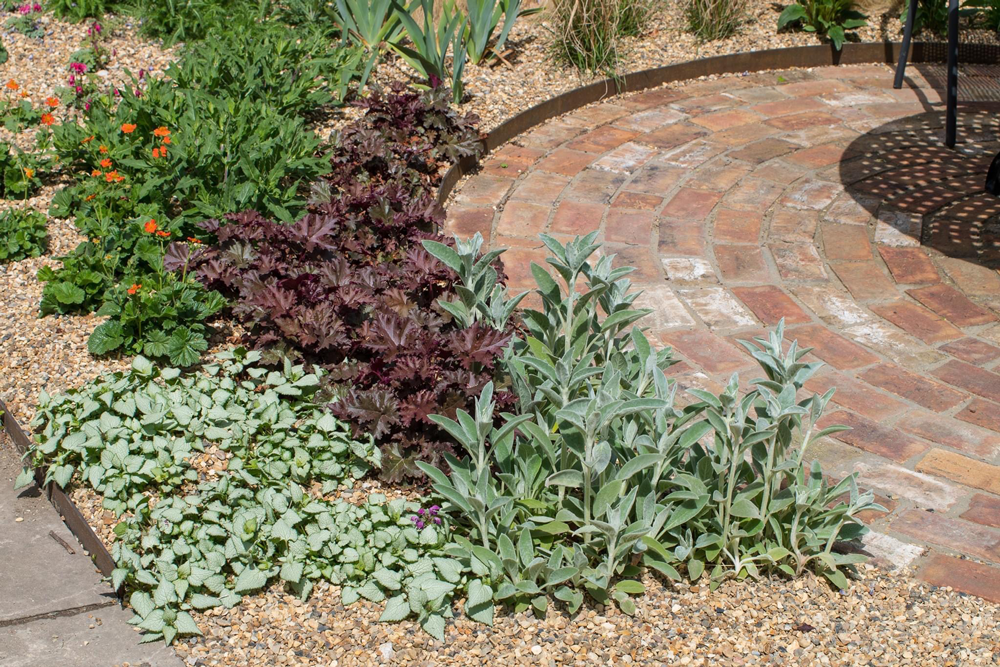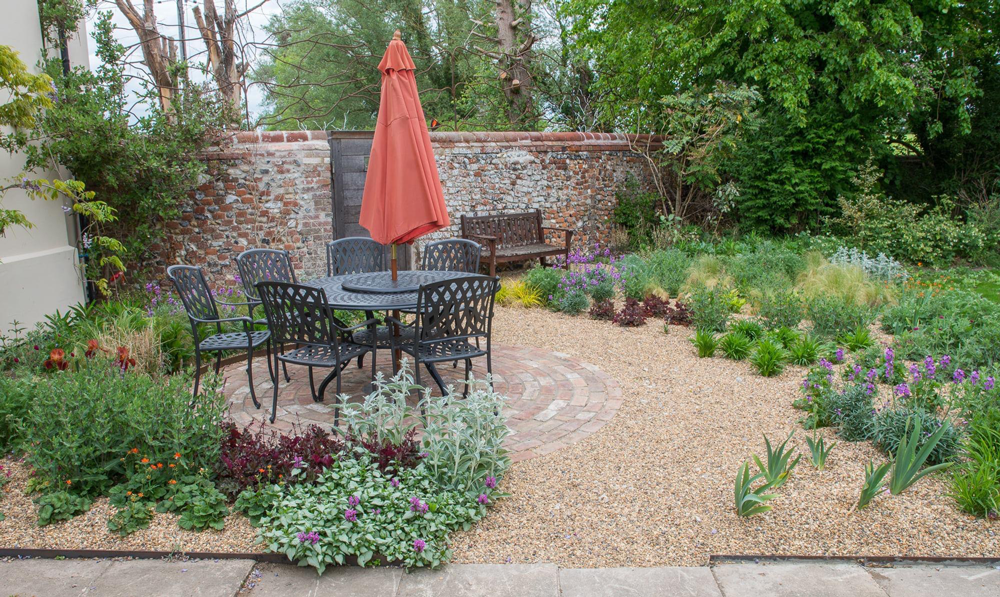 Our client is a good friend of ours and has fabricated many structures for us in the past both for private homes but show gardens too.  The garden was uneven, uncontrolled and needed to be beautified for their daughter's wedding in 18 months giving it time to establish for the event.
We provided a full garden design service along with planting plans to transform the area near to the house, to make the gate more of a feature and to encourage use of the space.  The design also included adapting the border at the rear of the garden where there is a perfect evergreen hedge, this staged the backdrop to winter interest colour stems and scented plants but to also enhance the existing Acer tree.
A new paved seating area and gravel garden with naturalistic swathes of herbaceous planting and grasses were to be the highlight and provide seasonal interest.  The client provided all the metal for the edging of the borders for ease of maintenance and to manage the shape of the borders.  Pebble provided a full landscaping service and planting service as well as working alongside the clients to achieve this beautiful landscape garden designed space.
Service: Landscape Garden design, planting plans, specifications, plant sourcing, planting and landscape construction.